WHAT IS BLESSINGS IN A BACKPACK?
Did you know that millions of kids go home on the weekends without anything to eat? This ministry simply puts meals together to be sent home with these kids so that they will not be hungry while away from school. While thousands are fed around the country, there are so many that still need our help.
Our goal is to serve the schools in this community the best we can.
Currently, Journey Fellowship Church provides meals for
Woodrow Wilson Jr. High in Dayton TX, 6th-8th grade.
HOW CAN YOU HELP?
FOOD DONATION
Rice Packages
Kellogg's Fun Pack Cereal
Beef Ravioli or Spaghetti & Meatballs
Ramen Noodles
Fruit Cups; peaches, oranges, applesauce, etc.
Nutri Grain Bars
Quaker Instant Oatmeal packages
Goldfish Packages
Austin Crackers
Small Pudding Cups
Macaroni & Cheese Cups
Vienna Sausages
Fruit Snacks
Tuna with Crackers
Peanut Butter Cups To Go
Cheese Dip & Crackers
Chicken Noodle Cups
Any small food item that would be nutritious
These items can be brought on any Sunday morning!
MONEY DONATION
Don't have time to go purchase food items? No problem!
VOLUNTEER / DROP OFF
If you'd like to be hands on with this ministry, volunteer today!
Help pack bags and deliver to WWJH
This ministry team could always use some extra help!
MEET OUR MINISTRY LEADER
Cheryl Jenkins has been a member of Journey Fellowship Church since 2017. She is the heart of many ministries within the church and a LifeGroup leader. JFC is so glad that God put this ministry on her heart and we can't wait to see where He will take it!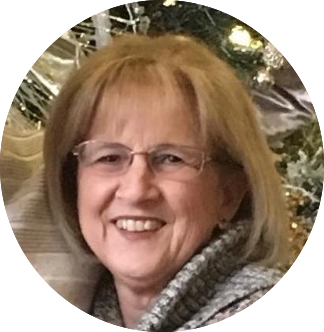 Have Questions?
If you have any questions about Blessings in a Backpack, we would love to answer any questions you may have!